With the Public Investment Fund (PIF) of Saudi Arabia topping up its holdings in US stocks, the market will take note and be of cheer especially as those stocks include Boeing, Citigroup, Bank of America and Facebook. PIF now holds $10 Billion in US stocks versus $2 Billion at the beginning of the year. Saudi Arabia is taking advantage of lower prices to diversify the nation's wealth from an over dependence on oil. In case you are wondering PIF has total holdings of $300 Billion.
Having announced that they will lay off most of their workers, it does not look good for Air Canada despite Canada's President Justin Trudeau making noises that he will look at ways to help the beleaguered Canadian aviation industry. The Canadian Dollar has weakened by a net 5% in the past 3 months versus the USD having at one point been as much as 10% worse. Natural resources rich Canada represents good value if one is prepared to be patient and in these times of social distancing has plenty of space with a population density of just 4 people per square kilometer versus 259 in the UK. If you can get there of course!
Portugal-the dustbin of Europe
This would be a grossly unjust description of our old ally and friend and of such an attractive country, but their reputation as such has been created by the industry that they have built in processing other European countries' waste. The cost of processing a tone of waste in Europe is on average EUR 80 but Portugal charges just EUR 11. Portugal has called a halt to further deliveries and this is causing somewhat of a backlog with 246,000 tonnes being turned away so far this year.
Discussion and Analysis by Humphrey Percy, Chairman and Founder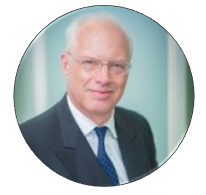 Click Here to Subscribe to the SGM-FX Newsletter