Unsurprisingly Qantas and Air France-KLM both issued announcements of their profitability taking a pounding (no pun) yesterday. Airline management would, in their own minds at least, be considered derelict in their duties, if they did not take the opportunity to blame a lack of profitability on Coronavirus. However, it is worth injecting some cynicism about these statements as surely those same airlines are benefitting at the same time from significantly lower Jet Fuel prices than a year ago which are now down 18% ? It's just like Brexit last year: any conceivable business setback in the UK was immediately blamed on the impending Brexit, with lots of furrowed brows and sucking of teeth. Time to buckle up, airline management! Unless of course you are CEO of the most profitable airline in the world Delta with $5.2 Billion profits.
Banking giant UBS has at last announced the successor as CEO to Sergio Ermotti:  fresh from leading the Netherlands' banking and insurance giant, ING, Ralph Hamers has been named as the new UBS boss. The Board obviously concluded that the recent ING money laundering scandals which took place under his watch were less important than his private banking credentials-private banking accounts for almost 60% of UBS profitability.
For most people Tuesday next week means tossing a pancake, but for citizens and visitors to Ivrea in the 3 days leading up to Shrove Tuesday it means a battle between two opposing groups using oranges as ammunition. It all goes back to medieval times when Ivrea was ruled over by a wicked Duke whose perks included the right( in his mind at least) to sleep with young Ivrea brides on their wedding night. After a few years of this, a miller's daughter named Violetta cut off the Duke's head and the townspeople then burned down the Duke's castle. The annual battle represents a struggle between the supporters of the Duke and those of Violetta slugging it out. So if you fancy some licensed mayhem, jump on a plane to Turin at the weekend and in under an hour from the airport, you could be chucking oranges!
In this world of political correctness: A View from Tiger Woods:
Hockey is a sport for white men. Basketball is a sport for black men. Golf is a sport for white men dressed like black pimps.
Despite stereotyping and being both racist and sexist as well as questionable in these days of not being able to say not very much at all, Tiger got away with it!
Nice weekend!
Discussion and Analysis by Humphrey Percy, Chairman and Founder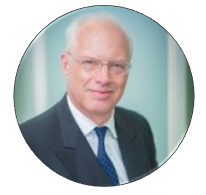 Click Here to Subscribe to the SGM-FX Newsletter