GBP weaker following increased speculation that UK Attorney General Geoffrey Cox has not achieved much in the way of success on his trip yesterday to Brussels. No marked impact from Governor Mark Carney's testimony to the House of Lords Economic Affairs Committee.FTSE up 49 at 7183, Dow pretty much flat at 25,806. Gold weaker at $1288. Oil WTI $56. China expecting lowered its economic growth target to 6-6.5%. 
Back to the theme of demystifying misconceptions regarding some of the largest nations by land mass: Russia. 
With a GDP of the same size as Denmark, Russia is not a significant economic power. What it does have is the following: a powerful military, sophisticated weaponry, nuclear capabilities and top notch security forces. 
Generally Russia is resentful of the West and is prone to creating trouble on its borders. This last point is significant for Europe given its close proximity to Eastern Europe and its involvement in Europe eg gas. Therefore the West is correct in worrying about Russia and its ability to destabilise countries within its influence-eg Eastern Ukraine. This last territorial incursion has not worked out as Russia expected. 
Two points: first Russia has an ageing and therefore a declining population and secondly it is hugely energy dependant on its domestic oil industry and therefore the global spot price of oil which in turn dictates its economic strength and hence its buying power internationally. Broadly Russia wants to be left alone and the West is mindful about baiting the Russian Bear.
A Thai businessman is offering his pretty 26 year old bilingual daughter to suitable candidates for marriage and will throw in 10M Thai Baht or GBP240K to the one chosen by him.
SGM-FX Asian enthusiast James is on hand to help with the foreign exchange (of course) and is dead keen to be interviewed(he says). Three criteria for budding grooms:
1. Intelligent but no need for brain boxes 2. Hard worker. 3 Must like Durian fruit.
NB For those of you who are unfamiliar with Durian fruit, most Asian airlines have banned it on board in luggage due to its overpowering smell which is nauseating to Westerners. James of course qualifies on 1 and 2 and to tackle 3 is walking around the office with a clothes peg on his nose….

Discussion and Analysis by Humphrey Percy, Chairman and Founder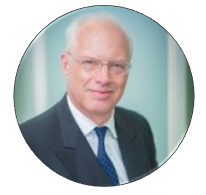 Click Here to Subscribe to the SGM-FX Newsletter