Focus on Asia driving equity markets
More news about President Trump meeting North Korea's President Kim in Vietnam yesterday and depending on how things develop with China, he is contemplating inviting President Xi to his Mar a Lago Estate in Florida for a summit. There Is plenty of gold there to make the Chinese feel at home! Trump spent a further $7 million on gold leaf for the 20,000 sq ft ballroom and there are 4 suites with gold plated basins.The 128 bedroom mansion built by cereal heiress Marjorie Merriweather Post in 1927 which Trump bought in 1985 for $5M is now a private club and the president calls it the "Winter White House."
So far this year the Shanghai Composite Index of shares has increased by 21%, the Dow is up 11.75%, the FTSE up 5.4% and the Dax is up 10%.
Markets were happy to extrapolate the possibility of a delay to the UK leaving or, hold the front page, possibly not leaving the EU. Before you bin the English sparkling wine and contemplate the likelihood of endless years of cheap French champagne, remember not everyone in the mother of Parliaments thinks that is a good idea at all. Expect further abrupt moves in both sentiments and also GBP in the coming weeks!
China-Aggressor or Influencer?
With recent news about Huawei and much written about China's motives, it has not taken long for market commentators to make the jump and writing with so called received wisdom that China is about to replace the USA as the leading world economy. This is simply wrong: the rise of China has been exaggerated. The measure of Purchasing Power Parity is not the appropriate yardstick for global economic clout. China is notorious for releasing inaccurate (ok then exaggerated) economic statistics and there is reason to estimate that Chinese growth is less than half the official figure of 6.4%.
China is slated to overtake the USA in terms of size of economy sometime between 2030 and 2040. That will depend on Chinese growth being consistently strong going forward. Other measures of power: militarily the USA spends 3 times as much as China; in terms of soft power defined as "economic and cultural influence" China ranks 27 out of 30 in the Soft Power Index whereas despite all of Presidents Trump's efforts, the USA is consistently in the top 4. In terms of influence in Asia Pacific, China is counter balanced by Japan, India, Australia and of course the USA.
So how should China be regarded? More as a nation seeking influence than more sinister gains? No doubt the USA's relative share of the global economy will shrink as China and other nations grow their economies , but this needs to be viewed from the correct perspective. But what is clear is that the West needs to wake up to other companies like Huawei that are only too happy to help themselves.
To give credence to China wishing to influence and to be an acceptable member of the global elite club: As Michael Caine might have said: China is the second largest funder of UN peacekeeping forces. Not many people know THAT!
Discussion and Analysis by Humphrey Percy, Chairman and Founder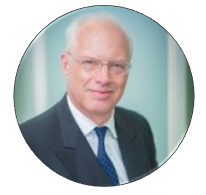 Click Here to Subscribe to the SGM-FX Newsletter