Facebook and Rayban have co-operated on the development of glasses that will enable the wearer to answer the phone, check diary, read mail and surf the net. Well that's OK then -providing you're not driving at the time. They will cost USD 295 or GBP215 and will be widely available next year. Whether they will help wearers see around corners in the world's financial markets remains to be seen, but in the absence of a pair of Voyagers which is the working title for the all seeing eyewear, 10 Year US Treasury yields start the week at 1.34%, EUR is a little weaker at $1.1810 and GBP steady at 1.3830.
Two weeks today the Germans go to the polls. Yesterday the latest opinion poll put the SPD on 26%, the CDU on 20% and the Greens on 15%. Angela Merkel's nominated successor, Armin Laschet maintains that the CDU can overtake the SPD and he can still be Chancellor as most of the CDU vote has yet to declare itself. Most analysts believe that the SPD's Olaf Scholz will be Chancellor, the Greens will get more power than they have enjoyed before and that Armin Laschet will pay the price for a lacklustre and error prone campaign. The most likely outcome is a coalition which will take about 3 weeks to agree-so expect the new line up not to be in place until October 11. And in the meantime? Angela Merkel will remain Chancellor.
Post 9/11 the airline industry changed radically and 20 years on we all became inured if not exactly indifferent (personally speaking) to the pre embarkation hand baggage searches, the ban on liquids and the need to remove all metal objects and place them in a plastic tray. Now post Covid(we hope) there will be a further list of protocols to follow pre flight. However there will be some other implications for the industry and therefore for travellers including: consolidation of airlines, a permanent reduction of business travel, demand for supersonic planes and further pressure to create a frictionless airport experience.
This time not about the cigarettes, but in fact Upper Marlboro County in Maryland. A group rather than a herd (there are 5) have escaped from a private farm and for the past 10 days have been roaming the state pursued by the sheriff's department. The zebras are proving elusive as they move fast and both kick and bite when approached. There is a zebra-spotting number to call and while not hard to see, those who have spotted them understandably wonder whether the recent relaxation in marijuana laws has been responsible for them sighting the animals.
Released in 1985 and sung by 46 singers, We Are The World by USA for Africa was aimed at famine relief in the affected parts of Africa and raised USD 63 million equivalent to USD 149 million today. 90% of the money reached the affected parts of Africa which begs the question as to why more of the the rather large amount of 10% did not end up where it was meant to. Written by Michael Jackson and Lionel Richie, it was voted this day in 1985 as the most popular song of the year:
There comes a time
When we heed a certain call
When the world must come together as one
There are people dying
Oh, and it's time to lend a hand to life
The greatest gift of all
We can't go on
Pretending day-by-day
That someone, somewhere soon make a change
We're all a part of God's great big family
And the truth, you know, love is all we need
We are the world
We are the children
We are the ones who make a brighter day, so let's start giving
There's a choice we're making
We're saving our own lives
It's true we'll make a better day, just you and me
Oh, send them your heart
So they know that someone cares
And their lives will be stronger and free
As God has shown us by turning stones to bread
And so we all must lend a helping hand
We are the world
We are the children
We are the ones who make a brighter day, so let's start giving
Oh, there's a choice we're making
We're saving our own lives
It's true we'll make a better day, just you and me
Discussion and Analysis by Humphrey Percy, Chairman and Founder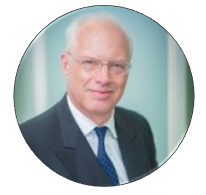 Click Here to Subscribe to the SGM-FX Newsletter