A combination of the Turkish government announcing measures to channel domestic buyers back into TRL rather than USD, illiquid markets and confirmation that the lower interest rate policy remains intact meant that seatbelts were mandatory for participants in the Turkish Lira market yesterday which saw the USD/TRL rate start the day at 13.50, fall to just over 11 and then rocket up to over 14 before falling back to 12.58. And that was all before 1000 London time! What this adds up to is that if and when readers fancy a break in the new year, Turkey is going to be a sunny destination choice in every sense.
The USA is set to become the world's largest exporter of LNG in 2022 overtaking Qatar and Australia which will remain the case until 2025 at least when further LNG fields come on stream in Qatar. In 2021 most US LNG exports went to Asia. The USA will export 11.5 billion cubic feet per day(bcfd) and to put that into context 1 billion cubic feet is sufficient to power 5 million US homes for a day.
No not a typo: this is about the hot real estate market of Frankfurt am Main. In the UBS 2021 "bubble" ranking, Frankfurt is ahead of Hong Kong, Toronto and New York, so what is going on? Prices in Frankfurt have increased by almost 50% in the past 5 years on the back of increased demand and cheap funding. For example a 47th floor 3 bedroom apartment is currently on sale for EUR 9 million or USD 10 million.
Hopefully readers of the SGM-FX are not suffering from this affliction, but for those who are struggling over recent weeks with increasingly short daylight hours can now take heart. While you may not have immediately noticed, today that cycle has changed following yesterday, the shortest day of the year with the days now going to get longer and the nights shorter. If you are determined to be more Bah Humbug than Galloping Optimist, you can cheer yourself up with the thought that it is also the first day of Winter. A better way forward is to have the prospect of a foreign holiday in your sights: Get your SGM-FX prepaid currency cards loaded and book soon!
Perceived wisdom is that rock and roll memorabilia always goes for staggeringly high sums when auction houses such as Sotheby's sells off artefacts worn by stars. In 1981 on this day, an enamelled Abbey Road sign may have reached USD 600 in less than frenzied bidding, but spare a thought for poor Tom Jones: a jacket of his fetched only USD12. Just don't shed any tears for the woolly wombat, as the 81 year old Pontypridd born Welsh crooner is sometimes known, the boy done good. Here is his 1972 hit song with the less than catchily named Young New Mexican Puppeteer:
In a town near Albuquerque
Lived a most concerned young boy
He said lately I have noticed
Folks don't live with peace and joy
With frowns and worries in their faces
They're lost and don't know where to go
He said I'll get the people straightened
By putting on a puppet show
The young New Mexican puppeteer
He saw the people all lived in fear
He thought that maybe they'd listen to
A puppet telling them what to do
And now he got some string and he got some wood
He did some carving and he was good
And folks came running so they could hear
The young New Mexican puppeteer
First he carved out young Abe Lincoln
Abe will teach 'em civil rights
Then a King named Martin Luther
So they'd recall his peaceful fight
Old Mark Twain, his wit and wisdom
Will surely show them life is fun
But he smiled with satisfaction
When the Prince of Peace was done
Discussion and Analysis by Humphrey Percy, Chairman and Founder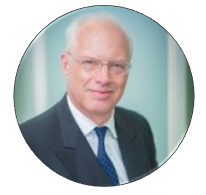 Click Here to Subscribe to the SGM-FX Newsletter