USA and EU : steel and aluminium dispute resolution
All that rubber chicken over the G20 weekend has shown one positive outcome at least: peace has broken out in Rome and in future the USA will not apply duties and will allow EU steel and aluminium to be imported into the USA duty free at historic levels. In return the EU will suspend tariffs on US products like Harley Davidson motorcycles, whiskey and powerboats. While this may seem a somewhat one sided deal in favour of the USA, it represents a face saving way for both sides to declare a rapprochement and work together on climate saving initiatives. The market clearly takes that view: EUR weaker v USD at 1.1560.
While Evergrande in particular and the construction industry in general is the most heavily indebted sector in China, it is part of a nationwide picture that includes corporate debt of $27 trillion and a debt to GDP ratio of 159%. What other sectors come close to the towering figure of 91% of construction companies being heavily indebted? Transportation at 86%, Retail at 79% and Leisure, Media and Entertainment at 67%. Before you think that's it, just behind are: business and consumer services, consumer goods, pharmaceuticals and real estate. China has woken up to the dangers of the absolute levels of indebtedness fuelled by cheap credit and rightly fears the risk of contagion. CNY stronger once again this week versus USD at 6.4050.
For those readers who have enjoyed the ride with Dominos, it may be time to switch pizza horses. As a reminder, Ann Arbor, Michigan USA headquartered Dominos are present in 90 markets and have more than 18,300 outlets and it's shares(DPZ) have risen 27% in the past 9 months. While DPZ may also benefit from vaccination rates rising among the younger part of their customer base as well as discretionary spending driving demand for restaurant bookings, there are 3 competitors that merit attention: YUM Brands Inc (YUM), Papa John's International (PZZA) and Rave Restaurant Group(RAVE).
It was this day in 1987 that British rock band Dire Straits' CD, Brothers in Arms, went through 3 million sales thereby becoming the best selling album ever. Air guitar playing devotees of the band were miserable when the band split a year later before reforming almost immediately and then playing on until 1995 when they broke up for good. So dust off those moves and get ready for one of their best known songs: So Far Away:
Here I am again in this mean old town
And you're so far away from me
And where are you when the sun go down?
You're so far away from me
You're so far away from me
So far I just can't see
You're so far away from me
You're so far away from me, alright
I'm tired of bein' in love and bein' all alone
When you're so far away from me
I'm tired of makin' out on the telephone
'Cause you're so far away from me
You're so far away from me
You're so far I just can't see
You're so far away from me
You're so far away from me, alright
And I get so tired when I have to explain
When you're so far away from me
See you've been in the sun and I've been in the rain
And you're so far away from me
You're so far away from me
You're so far I just can't see
You're so far away from me
You're so far away from me, take it down
So far away from me
Discussion and Analysis by Humphrey Percy, Chairman and Founder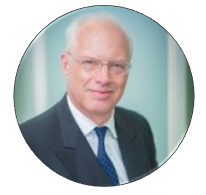 Click Here to Subscribe to the SGM-FX Newsletter