Big move yesterday as the Dollar index rose to 93.67 its highest for a month on the back of rising US Treasury Bond Yields which saw the 10 Year go to 1.5270%. Breaching that 1.50% level is a psychological level that jolted currency markets and GBP had a range of 2 cents versus USD for the first time for many sessions with a high of 1.3720 and a low of 1.3520. Against EUR the USD strengthened to 1.1670.
As the Evergrande debacle spreads, China's 2022 GDP forecasts are being trimmed back from 5.5% to below 5% with the prediction that China will be forced to cut interest rates more to bail out Evergrande and its downstream dependencies. USD/CNY at 6.4580.
Still smarting from its exclusion from AUKUS, France signed a deal to supply Greece with EUR 3 billion worth of frigates yesterday but was forced to (sniffily) deny that the deal was to make up for the far East snub. Greece is supplementing its military hardware having already ordered 24 Dassault made Rafale fighter jets from France. EUR 3 billion buys just 3 frigates but Greece has an option to order a fourth assuming that its currently favourable borrowing capability is maintained. Greece can borrow 5 years at just 0.05% and pinch yourself, 10 years at 0.81% and suspend disbelief completely, 15 years at 0.89%.
EU and its Tax Haven Blacklist
Seychelles, Dominica and Anguilla look to be about to be removed from the EU's blacklist next week and will be added to the Grey List reflecting a commitment to tax reforms if not complete rehabilitation-nearer to home, Turkey remains on the Grey List. If approved by Ministers, the EU Black List will then comprise American Samoa, Fiji, Guam, Palau, Panama, Samoa, Trinidad and Tobago, the US Virgin Islands and Vanuatu.
This was Cliff Richard's first hit in the USA where it managed to get to Number 30 in the Billboard 100 in 1959. The significance for Cliff was that he was the first British rock and roll artist to have a hit in the USA-and definitely the most wholesome. Here it is:
Got myself a cryin', talkin'
Sleepin', walkin', livin' doll
Gotta do my best to please her
Just 'cos she's a livin' doll
Got a rovin' eye
And that is why, she satisfies my soul
Got the one and only, walkin', talkin', livin' doll
Take a look at her hair, it's real
And if you don't believe what I say, just feel
I'm gonna lock her up in a trunk
So, no big hunk can steal her away from me
Got myself a cryin', talkin'
Sleepin', walkin', livin' doll
Gotta do my best to please her
Just 'cos she's a livin' doll
Got a rovin' eye
And that is why she satisfies my soul
Got the one and only, walkin', talkin', livin' doll
Take a look at her hair, it's real
And if you don't believe what I say, just feel
I'm gonna lock her up in a trunk
So no big hunk can steal her away from me
Discussion and Analysis by Humphrey Percy, Chairman and Founder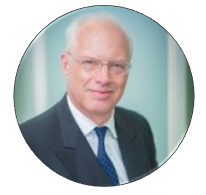 Click Here to Subscribe to the SGM-FX Newsletter