Those like Federal Reserve Chair Powell who doubt the risk of inflation will be heartened by yesterday's release which showed a slowing of a rise in core CPI at only 0.1% in August after a 0.3% rise in July. Inflation is not quite over as a risk however given that the year on year rise to August is 5.3%. Earlier in the year the price of second hand cars and trucks pushed up the index sharply following a lack of supply in new models. The current pressures revolve around a buoyant housing market and the impact of Americans going back to work and restarting travel. USD weaker at 1.3890 versus GBP and 1.1825 versus EUR.
With a rise of 241,000 in August that took the total on UK payrolls to 29.1 million which was the same as in February 2020 ie before the Lockdown. However within this number, over 1 million workers are still on furlough. Vacancies stand at 1.03 million with the biggest hiring demand seen in the hospitality sector. Lastly the unemployment rate stands at 4.6% or 1.55 million.
By 1920 just after the First World War, the USA for the first time owned more foreign assets than foreign owners owned USA assets ie it had become a creditor nation. At the same time New York was beginning to challenge London for the title of the leading global financial centre and the US Dollar had taken over from the British Pound as the world's leading currency plus the USA owned the largest share of the world's gold supply. Lastly Great Britain and France had taken out huge loans from the USA to shore up their battered finances and rebuild their countries after the First World War. It could be argued that the USA might have assumed this position of financial supremacy even earlier had they not waited until 1913 to pass the Federal Reserve Act which established a network of 12 Federal Reserve Offices and set out the framework for the USA's central bank that we know today.
This week the Financial Times featured an article that reminded us that the then USSR or today's Russia introduced the "nepreryvka" or a continuous working week in 1929. Workers were split into 5 groups who worked in 5 day cycles with staggered rest days so that production never stopped. With advances in technology and a drive towards greater efficiency by running factories and work places continuously we are now seeing an erosion of the traditional working week. Paradoxically the pandemic and the WFH experience has further exacerbated this trend. While there may be an argument to consider paying for the costs of the pandemic by formally adopting continuous working, we should remember that the USSR abandoned the nepreryvka after 11 years as the program was unpopular as people wanted to spend down time with family and friends rather than co-workers.
Or to give the rapper his professional name, Coolio is known for his West Coast hip hop gangsta G funk rap. However he is also almost equally well known for achieving almost a full house of offences when he was arrested this day in 1998 for driving on the wrong side of the road, not having a valid driving license, possession of drugs and carrying a concealed weapon. Coolio went on to produce a number of hits as well as further honing his arrest record in both the USA as well as overseas. Here is (part of) the song he is best known for, Gangsta's Paradise:
As I walk through the valley of the shadow of death
I take a look at my life and realize there's nothin' left
'Cause I've been blastin' and laughin' so long that
Even my momma thinks that my mind is gone
But I ain't never crossed a man that didn't deserve it
Me be treated like a punk, you know that's unheard of
You better watch how you talkin' and where you walkin'
Or you and your homies might be lined in chalk
I really hate to trip, but I gotta loc
As they croak, I see myself in the pistol smoke
Fool, I'm the kinda G the little homies wanna be like
On my knees in the night, sayin' prayers in the streetlight
Been spendin' most their lives
Livin' in a gangsta's paradise
Been spendin' most their lives
Livin' in a gangsta's paradise
Keep spendin' most our lives
Livin' in a gangsta's paradise
Keep spendin' most our lives
Livin' in a gangsta's paradise
Discussion and Analysis by Humphrey Percy, Chairman and Founder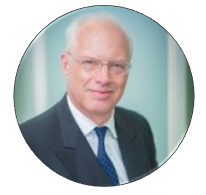 Click Here to Subscribe to the SGM-FX Newsletter