Profit taking in the rampant USD yesterday meant that JPY and GBP were given some initial respite from the pounding that they took on Monday. It transpires that part of the reaction to still new(ish) UK Chancellor, Kwasi Kwarteng's not so mini budget was due to the market having been long of GBP in advance of the 0930BST statement on Friday. Hence when the extent and breadth of the measures taken to boost growth and the assumption that the tax cuts were unfunded, the GBP longs rushed for the exit causing the first sharp fall in GBP. Then when the Asian markets opened on Sunday night in Europe, due to the relative illiquidity of those markets, when the Asian trading participants also sold GBP in response to further comments by the UK Chancellor over the weekend suggesting that further tax cuts were on his radar, the second sharp fall was precipitated. Yesterday some of that cumulative 9% drop in GBP was recovered following a similarly sharp movement upwards in 2 and 5 Year UK Government Bond yields to 4.70 but then later in the day the USD started its inexorable strengthening which accelerated in early trading today and so GBP/USD 1.0650 and GBP/EUR 1.1150.
Yesterday Japan said farewell to Japan's longest serving Prime Minister who divided opinion but was recognised as being a modern and enlightened politician cut short by an assassin. Much admired by Japan's foreign allies and accordingly honoured by India, USA and Australia among many other's fielding senior politicians at his funeral, perhaps he will be most remembered for early on rightly recognising the territorial ambitions of neighbouring China. USD/JPY 144.70.
With Giorgia Meloni anointed as the next Italian Prime Minister, the narrative has shifted from being about "the most right wing Italian government since the 1940's" to being " a centre right coalition. Whatever the description, it would seem that the new Italian administration is at odds with the centre left that represents the core of EU politics being anti-immigration, anti the LGBT lobby and still to be understood as to what that means, anti-big international finance. Ursula von der Leyen, European Commission President has already issued a pre-emptive warning saying that the EU has tools at its disposal if Italy fails to follow EU rules. That is a barely coded warning on the EUR 200 billion that has been earmarked by the EU for Italy and is still to be paid.
EUR/USD 0.9550.
Much reported about Apple agreeing to manufacture iphone 14s in India in the wake of US-China trade tensions. Worth noting the following: Apple currently has a 4% market share in India, 5% of iphone 14 production will be in India, the target is to increase that to 25% and…95% of all Apple products are manufactured in China. As such Apple remains heavily invested and exposed to US-China relations not worsening. USD/CNY 7.2240.
This day in 1975, the RHS opened in the Kings Road and boy was it a hit from the word go. Those of us lucky enough to get tickets had never seen anything like it: S&M, transvestites and crossdressing all accompanied by simply terrific music and lyrics. Here is one of the show's best, Sweet Transvestite:
How d'you do, I
See you've met my
Faithful handyman
He's just a little brought down because
When you knocked
He thought you were the candy man
Don't get strung out by the way that I look
Don't judge a book by its cover
I'm not much of a man by the light of day
But by night I'm one hell of a lover
I'm just a sweet transvestite
From Transexual, Transylvania, ha ha
Let me show you around, maybe play you a sound
You look like you're both pretty groovy
Or if you want something visual that's not too abysmal
We could take in an old Steve Reeves movie
I'm glad we caught you at home
Could we use your phone?
We're both in a bit of a hurry (right!)
We'll just say where we are, then go back to the car
We don't want to be any worry
Well, you got caught with a flat, well, how about that?
Well, babies, don't you panic
By the light of the night, it'll all seem alright
I'll get you a satanic mechanic
I'm just a sweet transvestite
From Transexual, Transylvania, ha ha
Discussion and Analysis by Humphrey Percy, Chairman and Founder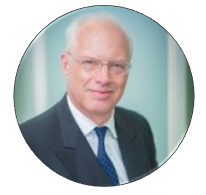 Click Here to Subscribe to the SGM-FX Newsletter