UK Credit Rating
Fitch have affirmed the UK's credit rating at AA- citing the quality of the macro economic policy, Sterling's status as a reserve currency and the deep capital markets of the UK. The outlook is negative but this is timely recognition given the Central Bank meetings taking place this week and also a reminder to market commentators of the status of the UK's financial services industry and its reputation internationally. GBP/EUR 1.1625
Germany Population
With the German population rising to 84 million this year following the influx of 1 million Ukrainians in the course of 2022, Chancellor Olaf Scholz has announced over the weekend that in the face of an ageing population, Germany will target a further increase of 7% to reach 90 million in the next 50 years. That increase will be targeted at non EU immigrant workers. Like many other countries, Germany is suffering from a lack of workers which is all too evident if non German SGM-FX readers have recently ordered for example cars, kitchen equipment or other engineered export product for which Germany is justly famed. Lead times of 6 months are a minimum wait and mostly there are no firm dates given when placing deposits to secure orders. EUR/USD 1.0525.
Political Milestone for UK PM
Maybe not much of one, but still rather new PM Sunak has now lasted longer than his predecessor; after the fireworks of the previous 12 months which saw both PM Johnson and PM Truss unceremoniously dumped albeit for different reasons, PM Sunak has been working assiduously at maintaining a low profile and getting on with the job. It is fair to say that international investors and the domestic government debt market have both appreciated that dullness. Consequently GBP has recovered some of its losses and with GBP/USD 1.2250, at the start at least of this big Central Bank meeting week, the UK currency is steady even if markets are starting to ask what is the UK's plan to get the economy going in 2023.
Social Anxiety
A 4 point guide to dealing with social anxiety over the festive season was published on Saturday night. In case it is helpful I repeat it in brief: 1. Plan ahead to counter the unknowns of parties . 2. Ask for help- self explanatory. 3. Make time for self care- manage anxiety. 4. Find your support system- talk to trusted friends. Easy to dismiss as further evidence of modern wokery, the difference is that it's now openly articulated. With the SGM-FX Christmas Party this week there are few signs of action on any of the above at 41 Eastcheap which suggests that any social shyness on the part of attendees will be remedied in that time honoured way -cocktails. Snowball anybody?
Santa Claus is Coming to Town
It's official or at least it was this time in 2014 when the American Society of Composers, Authors and Publishers announced that this gem together with Chestnuts Roasting on an Open Fire and White Christmas were the most popular Christmas songs ever. Certainly beats The Pogues for yuletide cheer. Here is Nat King Cole:
Chestnuts roasting on an open fire
Jack Frost nipping at your nose
Yuletide carols being sung by a choir
And folks dressed up like Eskimos
Everybody knows a turkey and some mistletoe
Help to make the season bright
Tiny tots with their eyes all aglow
Will find it hard to sleep tonight
They know that Santa's on his way
He's loaded lots of toys and goodies on his sleigh
And every mother's child is gonna spy
To see if reindeers really know how to fly
And so I'm offering this simple phrase
To kids from one to ninety-two
Although it's been said many times, many ways
Merry Christmas to you
Discussion and Analysis by Humphrey Percy, Chairman and Founder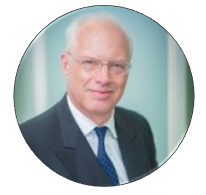 Click Here to Subscribe to the SGM-FX Newsletter