Good news that the number of Americans filing new unemployment claims dropped to a 4 month low last week of 712,000. While this is part of the still colossal 20.1 million US citizens claiming unemployment benefit at the end of February, together with the new reported Covid infections also falling, this paints a picture of an improving economic picture. EUR/USD static at 1.1938.
Clarity from the ECB: they do not want to see rising yields which would nip the nascent EU economic recovery in the bud. Instead they will use if necessary, the PEPP or the Pandemic Emergency Purchasing Program to print more money to accelerate bond purchases and cap signs of rising bond yields. 10 year German Government Bond yields accordingly fell 4bps to -0.36%.
As predicted here at the end of last year, there is emerging evidence of those under pressure Champagne houses making some decent discount offers. Here is an example which is hard to pass up for UK readers: The Wine Society requires non members to join at a lifetime cost of GBP40 but upon joining GBP20 is placed in the new member's account. The excellent Boizel Reserve Brut Champagne normally retails for GBP 36 and is sold per six at GBP 216. However on offer for thirsty and fleet footed SGM-FX readers those six can be snapped up for a saving of GBP 66 at GBP 150.
Not rapid eye movement but the band, released this day in 1991(can it really be 30 years ago?) their album Out Of Time which has sold 18 million copies and won 3 Grammy awards. As a reminder, here is that classic, Losing My Religion:
Oh life, is bigger
It's bigger than you
And you are not me
The lengths that I will go to
The distance in your eyes
Oh no I've said too much
I set it up
That's me in the corner
That's me in the spot-light
Losing my religion
Trying to keep up with you
And I don't know if I can do it
Oh no I've said too much
I haven't said enough
I thought that I heard you laughing
I thought that I heard you sing
I think I thought I saw you try
Every whisper, of every waking hour
I'm choosing my confessions
Trying to keep an eye on you
Like a hurt, lost and blinded fool, fool
Oh no I've said too much
I set it up
Have a Great Weekend!
Discussion and Analysis by Humphrey Percy, Chairman and Founder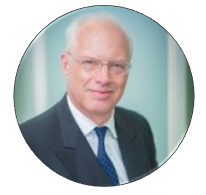 Click Here to Subscribe to the SGM-FX Newsletter