No not the UK economy as it turns out, but the 2017 new Rhone wine vintage (according to the French!) Yesterday's UK Q4 GDP release further confirmed what we have been saying with GDP Growth slowing to 0.2%. Not great- and the market is keeping a close watch on the inflation figure with medium term inflation projected to be above the 2% target. This is the weakest UK growth picture since 2009, but before we all fall on our swords, this is in the context of the EU economy looking weak with Germany's factory orders falling by 1.6% in December and order books 7% lower than a year previously.
Needless to say the doomsters are out in force blaming Brexit but hang on a second: yes investment in the UK has definitely been reduced with a 3.7% fall in Q4 compared to a year earlier due to uncertainty, but as signposted above the UK is not alone in the global growth picture. Last but not least, household spending is holding up well with a gain of 1.9% over 12 months earlier.
So what has the currency market made of all this? Initially GBP fell by a third of a cent and then it recovered against both the USD and the EUR and then it slipped back more than half a cent overnight. The USD has strengthened against all currencies as markets are now more optimistic about NOT seeing a further US Government shutdown; also the US China trade talks are looking more positive. Two UK focuses for today: firstly Mark Carney will be talking about his views about the global economy which is not keenly anticipated bearing in mind it is less than a week since he last gave his prognosis. Secondly the Brexit status update promised by PM Theresa May for tomorrow has been brought forward to today- one of the only times that anything Brexit related has been brought forward! That is keenly anticipated and while it is expected that Theresa May will call for more time and encourage Parliament to have patience, it is the fine detail and the ensuing questions that will determine whether the market and the MPs buy it.
It may be time to reach for a glass of that Rhone later on in the day!
Discussion and Analysis by Humphrey Percy, Chairman and Founder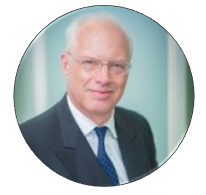 Click Here to Subscribe to the SGM-FX Newsletter