A Busy Day for the UK Prime Minister
Apart from (just?) trying to save her Brexit deal, Theresa May read the lesson at Westminster Abbey at yesterday's Commonwealth Service with all senior members of the Royal Family in attendance; then she embarked on a series of shuttle diplomacy telephone calls with Brussels; last for good measure she left last night to fly to Strasbourg for some last minute meetings with Jean-Claude Juncker. Will this work? Late last night Markets definitely appeared to think so: GBP rallying further against USD and EUR.
GBP rallied sharply versus both EUR and USD on the expectation of a delay to the crunch Vote due to the likelihood of the UK Parliament asking for an extension. In the increasingly Alice in Wonderland world we live in, agreement not to agree nor disagree is good news for GBP-and it rhymes!
Elsewhere:
Oil WTI rallied by 1% to over $56. Gold fell to $1292. EUR unchanged at $1.1230. The Nikkei 225 rallied 0.5% to 21,125 and the SSE(Shanghai Stock Exchange) Composite Index rallied by almost 2% to 3026. Dow 25,650 and FTSE 7,130.
No Deal Brexit: The Economics …or yet again not….
As the UK Parliament Vote is only hours away, it is worth reminding ourselves as to what happens in the event of a NoDeal Brexit, if that is the way it goes in the next 17 days-according to the Bank of England's advice issued in November last year: The economy will shrink by 8%, interest rates might have to rise from 0.75% to 5.5% to stem rampant inflation and GBP will fall by 25%.
Since then in the face of a much better performance by the UK economy in this period of uncertainty, that scenario has been pared back and there are now two members of the monetary policy committee who will vote to cut interest rates rather than raise them.
This is the kind of about face in just four months that leads people to say that they are "sick of experts!"
Discussion and Analysis by Humphrey Percy, Chairman and Founder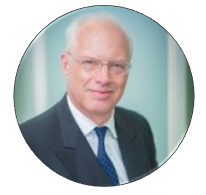 Click Here to Subscribe to the SGM-FX Newsletter