Oil at the lowest level since 2001, stock markets off 30%, gold lower at $1476 than it was on January 1, interest rates cut in 50 countries to help, the US Dollar has appreciated by 10%. The secondary effects are as follows: travel restrictions in place in 100 countries, airlines have been hardest hit with flights from the USA to Asia down 98%. Restaurant bookings have fallen by 90% from the same period in 2019.Car sales in China have also fallen by 90%. Global growth forecast is 2.2% versus 2.8% for 2019. It is the sheer speed and the size of the moves that have taken markets and consumers by surprise-but there again in this age of perfect communication especially when it comes to bad news, we should not be surprised. Markets and especially currency markets remain choppy at the beginning of the week.
Just to repeat the FX mantra with apologies for it beginning to sound like a self help lecture(!): set objectives, put protection in place and patience will be rewarded.
SGM-FX remains open and busy with and for you our clients; we are working a full day-every day!
In case it's passed you by, President Putin's amendment to the Russian Constitution will let him stand in 2024 and that means he could remain in power(legally) until 2036. There have been some protests over the weekend about this but these have been muted due to the illegality of any large gatherings as well as the protesters taking each others' temperatures and finding it difficult to make much noise from behind their face masks.
The relevance of this in particular at present is the oil price war between Russia and Saudi Arabia which has generated still more invective over the weekend with Russia blaming the Gulf nations and KSA especially. WTI at $22.63 now.
No not a typo: in case you missed it those who have paid the £50 deposit for this year have been told that they can put it against the 2021 festival. Taylor Swift, Sir Paul McCartney and Diana Ross were just a few of the top names who have been stood down. The 200,000 fans who are disappointed by the reluctant decision to cancel this year have been promised a line up in 2021 guaranteed to wow them. Meanwhile it is by no means certain that the other pop festivals scheduled for the summer months will be able to proceed.
Live streaming from Coldplay, Bruce Springsteen, Yungblood, Christine and the Queens plus some social distancing in your tepee in your back garden is the only realistic 2020 cool and safe vibe.
Discussion and Analysis by Humphrey Percy, Chairman and Founder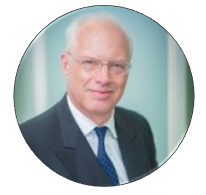 Click Here to Subscribe to the SGM-FX Newsletter