A stronger USD across the board and EUR/USD 1.1290 as the market awaits the Federal Reserve meeting later today. 10 Year US Treasury Bond yielding 1.75% and 10 Year German Bunds at -0.9%. WTI oil at $83.52. GBP/USD at 1.3494.
While its northern neighbour Angola is an oil producer, Namibia is not despite many years of effort, at least until now-maybe- with the discovery by Shell of 250-300 million barrels of an oil reservoir and gas equivalent by sinking an offshore well. The Namibian Dollar or N$ trades at par with the ZAR but if the Graff -1 Well turns out to be the first of many, it may be time for the N$ to part company with the ZAR. USD/N$ at 15.32.
Readers from all countries may be surprised to learn that a pandemic by product has been to reverse such established beliefs as London property is more valuable than Cambridge; not all property obviously, but such is the effect of the Great resignation plus the ensuing migration to the countryside in the UK that there are some relatively well priced areas of London emerging including Lambeth and Southwark where homes are on average 28% less than those in Hammersmith and Fulham. Further out, Ealing and Harold Wood which both will soon have Crossrail stations are also relatively good value.
New Chicken Big Mac and Pret Sales
Some UK and Irish readers are keenly anticipating the healthy Big Mac option as McDonalds announced the launch of the new Chicken Big Mac burger yesterday costing GBP 4.09. The less good news is that this is a pilot scheme which will only run to March 15 and is aimed at discovering whether customers really will take to it. Vegan burger the McPlant released last year and after a trial period is confirmed as a permanent addition to the McDs menu, so if you want to see Chicken Big Mac burger follow the same path, get ordering.
Elsewhere while the City of London Pret a Manger stores are seeing 58% of the pre pandemic business, London West End Pret outlets are back to 88% way ahead of Paris (76%), Hong Kong (55%), New York mid town (31%) and New York downtown (19%). So unless Pret's customers have gone elsewhere, it looks as if there are plenty of foot dragging workers yet to return to their offices and shops.
Technically the Norwegian synth band were lower case so, a-ha. But rather more remarkably than that on this day in 1991 they broke the record for the largest ever audience when they played to a crowd of 198,000 at the second Rock in Rio concert. Not exactly memorable but a big hit for the lads was this number, Take on Me:
We're talking away
I don't know what
I'm to say I'll say it anyway
Today's another day to find you
Shying away
I'll be coming for your love, okay?
Take on me (take on me)
Take me on (take on me)
I'll be gone
In a day or two
So needless to say
I'm odds and ends
But I'll be stumbling away
Slowly learning that life is okay
Say after me
It's no better to be safe than sorry
Take on me (take on me)
Take me on (take on me)
I'll be gone
In a day or two
Oh, the things that you say, yeah
Is it life or
Just to play my worries away?
You're all the things I've got to remember
You're shying away
I'll be coming for you anyway
Discussion and Analysis by Humphrey Percy, Chairman and Founder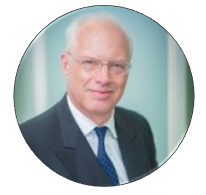 Click Here to Subscribe to the SGM-FX Newsletter