With the US 10 Year at 1.94% and edging ever closer to the key psychological level of 2%, the USD is stronger versus EUR at 1.1410. Christine Lagarde's comments reflecting the view from the ECB that there is no immediate need for changes to the EU monetary policy is somewhat at odds with those from the Bank of England and the Federal Reserve and consequently the EUR has suffered. Borrowing rates in Italy and Spain as well as Greece(see below) volatile while Germany more stable at +0.25%.
When we wrote about pinching ourselves with Greek 10 Year Government Bonds yielding just 0.56% last summer, it turned out to be somewhat prescient as it now costs Greece 2.55% to borrow for 10 Years. However historically this still represents a bargain borrowing cost-for Greece anyway.
Valued at USD 50 billion at its peak during the pandemic, fitness bike and treadmill maker Peleton which describes itself as an exercise brand is now worth less than USD 10 billion. Exactly a year ago the share price stood at $154 and having sunk to $24 last week, it is now at $36. Nike, Apple, Disney, Sony and Amazon are all taking a look at the company which is estimated to cost the successful suitor USD 12 billion. Despite sales of Peleton bikes plummeting as the world returns to the gym, the brand and its core market are all of great interest to these companies. Meanwhile Peleton has announced a new CEO and is cutting 2,800 jobs.
With all eyes on Nordstream 2 and some less than well informed discussion on financial news channels regarding the ownership of the pipeline, it should be remembered that it is Gazprom, the Russian state energy company that owns the pipeline. The average amount of gas per country dependant on Russia across the EU is 32%. At one end of the scale is Finland with 94% and at the other is France with 24% while in the middle are Germany and Italy with 46% and 49% respectively.
Seems like yesterday but in fact it was this day back in 1985 that evergreen singer and performer par excellence, Madonna began a 3 week run at the top of the Billboard 200 with this song. Worth around USD 750 million, the girl has certainly done good and more than made it through the wilderness:
I made it through the wilderness
Somehow I made it through
Didn't know how lost I was
Until I found you
I was beat
Incomplete
I'd been had, I was sad and blue
But you made me feel
Yeah, you made me feel
Shiny and new (Hoo)
Like a virgin
Touched for the very first time
Like a virgin
When your heart beats
Next to mine
Gonna give you all my love, boy
My fear is fading fast
Been saving it all for you
'Cause only love can last
You're so fine
And you're mine
Make me strong, yeah you make me bold
Oh your love thawed out
Yeah, your love thawed out
What was scared and cold
Like a virgin, hey
Touched for the very first time
Like a virgin
With your heartbeat
Next to mine
Whoa
Whoa, ah
Whoa
You're so fine
And you're mine
I'll be yours
'Til the end of time
'Cause you made me feel
Yeah, you made me feel
I've nothing to hide
Like a virgin, hey
Touched for the very first time
Like a virgin
With your heartbeat
Next to mine
Discussion and Analysis by Humphrey Percy, Chairman and Founder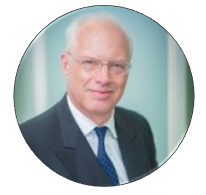 Click Here to Subscribe to the SGM-FX Newsletter