Market Snapshot
As we start the US Thanksgiving week and look at the key 10 Year Government Bond yields with US at 3.82%, Germany at 2.01% , Japan at 0.25% and UK at 3.24%, it is apparent that in Europe at least, those pressures of a few weeks ago have receded for the moment with the spread between Germany and Italy and Spain respectively at 1.88% and 1.01%. Oil WTI at $80 is worthy of comment given that despite the well reported Saudi led OPEC reduction in supply of a few weeks ago, the price reflects the perception of a longer global economic recession. Stories last week of China relaxing Covid restrictions prompting a surge in demand from that quarter, have so far had little effect. Gold at $1,749 where one might have expected in the wake of FTX and the unfolding Crypto market fallout, a rally has simply not happened. EUR/USD 1.0280, GBP/USD 1.1802 and USD/JPY 140.55 and USD/CAD 1.3405.
When the smart casual dressed activists invaded Restaurant Gordon Ramsay in West London's Chelsea district at 6 pm on Saturday night, they were intent on insisting that the diners and the world should listen to their call for a plant based diet which they handily illustrated with mock menus ready for the attendant photographer. A few flaws in their strategy: the number of diners affected could only be a max of 45 given the size of the restaurant; secondly given the price fixe menu is GBP155 per head, such a demonstration is unlikely to make much of an impact with the gourmet clientele; lastly the hospitality industry at this top end which employs a high ratio of staff to guests is already on life support given the increases of all costs. So, more likely that as a result of the restaurant being forced to close for the evening, the activists will have zero effect on the staff and diners other than that the diners were forced to patronize other lesser neighboring dining venues. And the staff? Their job security now further imperilled.
As the increasingly growing UK squeezed middle comes to terms with much higher energy bills, higher taxes and inflation, that old staple of turning down the central heating, using and heating fewer rooms and buying a log burner is not going to work for this winter. It turns out that due to backlogs caused by Covid and surging demand, there is no possibility of getting one's hands on a wood burning stove for some time. UK firms such as Woodward, Backwoodsman and Choice Stoves are quoting mid 2023 for delivery but if the only thing that works is a Nordic stove, Scandinavian brands such as Contura, Jotul and Hwam are not available until 2024. The trend for wood burning stoves is not just restricted to beleaguered Brits, demand is high across Europe and is led by those ultra competitive towels on the sun loungers Germans. GBP/EUR 1.1505.
This day in 1981 Cambridge born ONJ whom everyone at that time thought was Australian started a 10 week run at the very top of the Billboard Hot 100 with the song that had been written for Rod Stewart and was rejected by Tina Turner. Here is Physical:
I'm saying all the things that I know you'll like
Making good conversation
I gotta handle you just right
You know what I mean
I took you to an intimate restaurant
Then to a suggestive movie
There's nothing left to talk about
Unless it's horizontally
Let's get physical, physical
I wanna get physical
Let's get into physical
Let me hear your body talk, your body talk
Let me hear your body talk
Let's get physical, physical
I wanna get physical
Let's get into physical
Let me hear your body talk, your body talk
Let me hear your body talk
I've been patient, I've been good
Tried to keep my hands on the table
It's gettin' hard, this holdin' back
You know what I mean
I'm sure you'll understand my point of view
We know each other mentally
You gotta know that you're bringin' out
The animal in me
Discussion and Analysis by Humphrey Percy, Chairman and Founder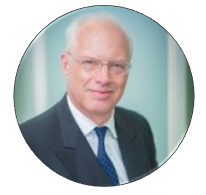 Click Here to Subscribe to the SGM-FX Newsletter