They take the Sakura or the cherry blossom festival seriously in Japan and records have been scrupulously maintained for the past 1200 years as to exactly the date that the blossom is declared to be in full bloom. Last year it was March 26 and this year it was April 1. This is down fair and square to the twin evils of Climate Change and urban development that the cherry blossom timing has established itself between 2 and 4 weeks earlier than when I first visited Japan in early May 1986 which turned out to be spot on for full bloom in that year. USD/JPY 127.85.
This is the latest catchphrase to be doing the rounds in the US markets among analysts; what it means is that inflation is now believed to be with us for the foreseeable future despite what the Central Bank chiefs have been saying about it peaking and receding. While the US labour market is tight, closely watched by some are the Jobless Claims releases which have been increasing for the past 4 months. As we all know, what starts in the world's largest economy tends to spill into the other global economies, and that is why more predictions of a US led recession are being heard in the past few days. EUR/USD 1.0590 and US 10 Year Treasury 2.78%.
According to the IMF forecasts for core Consumer Price Inflation, the US will average 5.3% over the next 2 years while Germany will come in at 4.2% CPI. Unfortunately the UK is at the top of this particular table with the IMF predicting an average of 6.3% annual CPI for the next 2 years. This might not present such an issue for the UK if productivity was likely to be greater than its current weak showing. Likewise the amount of re-investment back into the economy: the UK is running tight and is not putting enough back in, hence noises from the UK Chancellor about encouraging reinvestment. With the UK managing to find a newly rediscovered nimbleness of action with its independent market orientated response for example to Covid, it has been nimble but rather less successful with managing to source and secure record amounts of natural gas: the UK has insufficient storage facilities for the natural gas it has contracted to buy. GBP better today and offering value with GBP/USD 1.2560 and GBP/EUR 1.1840.
Debbie, Joni, Kim and Kathy Sledge formed Sister Sledge in 1971 in Philadelphia and were at the peak of their fame during the disco fever of 1979 when this number could be heard in every club and pub and many of us later in the early hours mistakenly threw some shapes under the delusion that the lyrics might just apply to ourselves: He's The Greatest Dancer:
Oh, what, wow
He's the greatest dancer
Oh, what, wow
That I've ever seen
Oh, what, wow
He's the greatest dancer
Oh, what, wow
One night in a disco on the outskirts of Frisco
I was cruising with my favorite gang
The place was so boring filled with out-of-towners touring
I knew that it wasn't my thing
I really wasn't caring, but I felt my eyes staring
At a guy who stuck out in the crowd
He had the kind of body that would shame Adonis
And a face that would make any man proud
Oh, what, wow
He's the greatest dancer
Oh, what, wow
That I've ever seen (ooh)
Oh, what, wow
He's the greatest dancer
Oh, what, wow
The champion of dance, his moves will put you in a trance
And he never leaves the disco alone
Arrogance but not conceit, as a man he's complete
My creme de la creme, please take me home
Discussion and Analysis by Humphrey Percy, Chairman and Founder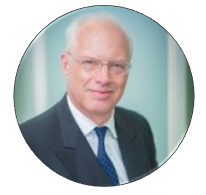 Click Here to Subscribe to the SGM-FX Newsletter