Great British Pound
GBP has notched up the sharpest recovery for some years and on Friday night was trading at GBP/USD 1.2285 and GBP/EUR 1.1655. Quite a turn around. Before continuing however, it is worth reminding ourselves that in times of such volatility, it is rare for a currency to continue in a straight line without the occasional chart retracement. Meanwhile, fill your stockings and bag a bargain ahead of the January sales and the potential for a post festivity hangover when it comes to GBP.
On Friday the G7 nations and Australia agreed a price cap on Russian oil of USD 60 to restrict the flow of revenues to President Putin's regime. And yesterday OPEC+ agreed to leave their current output levels unchanged. The fact remains that while the USA previously accused OPEC+ of threatening the global economy by restricting out put by 2 million barrels a day at their last meeting, OPEC+ has proved its case which was that the global economy was not sufficiently robust to require a higher output. The current price for NYMEX WTI oil of USD 79.98 on Friday night is testimony to that perspective.
This weekend it was the turn of Francois Villroy de Galhau, the French Central Banker and ECB Board member and the message was threefold: a rise of 50bps will suffice at the ECB meeting on December 15; it is unclear when the rate rising cycle will top out; the expectation is that inflation will be licked by 2024 or 2025. And that last point demonstrates all too clearly the divergence between the lobby for strong editing and a short sharp recession and the opposing lobby which claims that all will be well but over a longer timeframe which will achieve the same outcome but with a shallower recession. EUR/USD 1.0530.
Those statisticians have been out over the weekend with their clipboards and barometric pressure gauges predicting where snow might fall in the UK on Christmas Day. Most likely is Moray in Scotland with a 96% chance. London and the South East is the least likely of all the regions with the Weald of Kent at just 0.33%.
Christine McVie 1943-2022 R.I.P.
So farewell last week to one of rock's truly great and much liked performers who started with Chicken Shack as Christine Perfect and, as happened in those days, started playing part time with Fleetwood Mac before becoming an item with the bassist and her future husband, John McVie. The excesses, wild lifestyle, heroic quantities of blow and alcohol are the stuff of legend together with stretch limos, band politics and then most ironically for a wild rocker, Chrissie McVie developing a full on aversion to flying before retiring from the band for a second time and settling in the village of Wickhambreaux Kent, England. Here is one of her finest songs, Songbird:
For you, there'll be no more crying
For you, the sun will be shining
And I feel that when I'm with you
It's alright, I know it's right
To you, I'll give the world
To you, I'll never be cold
'Cause I feel that when I'm with you
It's alright, I know it's right
And I wish you all the love in the world
But most of all, I wish it from myself
And the songbirds keep singing
Like they know the score
And I love you, I love you, I love you
Like never before, like never before,
Like never before
Discussion and Analysis by Humphrey Percy, Chairman and Founder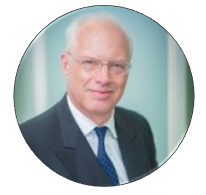 Click Here to Subscribe to the SGM-FX Newsletter