With 10 Year US Treasury Bonds yielding 4.02, Gold at $1640 and NYMEX Oil at $85.60, the stage is set for another pivotal week in world markets. UK readers might be forgiven given the blanket coverage on all things Downing Street related for thinking that the rest of the world is simply marking time and watching the UK. That would be a grave miscalculation given pronouncements from OPEC, just 10 days until the next ECB meeting on Oct 27 and 2 weeks until the Federal Open Market Committee meets on Nov 1-2. With last weeks higher than expected US CPI figure and more column inches devoted to financial markets in the weekend press than seen for a long time, it would be an under exaggeration to say that markets are skittish. Currency markets in particular are seeing sudden sharp moves of greater size than not for months but for years. As the Sergeant said to his patrolling officers before they set out from Hill Street station, "Take Care on Those Mean Streets."
Germany's Chancellor Olaf Scholz has been consistent over the course of his political career in his ambition for the EU to grow from its current membership of 27. However his timing of re-stating that ambition over this past weekend is not likely to defuse tensions with Russia given that the Chancellor is keen to include the Balkans and for membership to grow to 30 or even 36 individual countries with 500 million citizens.
EUR/USD 0.9740.
Those who followed the historically sound 60/40 asset mix in 2022 ie 60% equities to 40% bonds in the US market will be feeling more than a bit queasy having seen a decline of 30% in valuation versus the long term average gain of 9%. Some press over the weekend suggesting that the answer is now to lock into a 60/40 mix but the other way around ie 60% bonds and 40% equities. Apart from the sound of the banging of a stable door, this somewhat simplistic suggestion overlooks the equally old adage: it's the mix of equities and the tenor of bonds that provides the answers rather than just a one dimensional approach. Plus of course there is the highest inflation rate of the past 40 years to factor in. USD/JPY 148.75.
Pinch yourself, you are not dreaming and neither is this a ploy to distract you from what is happening in Westminster in the Mother of All Parliaments. Instead this is the news that the Virgin Orbit's LauncherOne vehicle will make what is called a horizontal launch of the rocket which will see 9 individual satellites orbit Earth in the next month at a distance of hundreds of kms. So Newquay, the surfing centre of the UK's South West, will shortly have a new role as mission control of the UK space programme. This morning the very new UK Chancellor will be making a statement at 1100 London time today and the buzz is that he will be announcing still more u turns. Meanwhile back on Earth: GBP/USD 1.1280 and GBP/EUR 1.1580.
This day in 1987 The Bee Gees scored a number 1 with this number, but they also have the distinction for being the first British band to manage a Number 1 in each of 3 decades-so there is one to keep in mind for the next pub quiz. Here it is:
I couldn't figure why
You couldn't give me what everybody needs
I shouldn't let you kick me when I'm down, my baby
I find out everybody knows that
You've been using me
I'm surprised you
Let me stay around you
One day I'm gonna lift the cover
And look inside your heart
We gotta level before we go
And tear this love apart
There's no fight, you can't fight this battle of love with me
You win again, so little time, we do nothing but compete
There's no life on earth, no other could see me through
You win again, some never try but if anybody can, we can
And I'll be (and I'll be), I'll be (I'll be) following you
Oh girl, oh no
Oh baby, I shake you from now on
I'm gonna break down your defenses, one by one
I'm gonna hit you from all sides, lay your fortress open wide
Nobody stops this body from taking you
You better beware, I swear
I'm gonna be there one day when you fall
I could never let you cast aside
The greatest love of all
Discussion and Analysis by Humphrey Percy, Chairman and Founder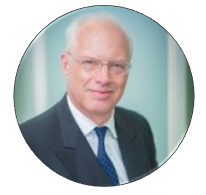 Click Here to Subscribe to the SGM-FX Newsletter