It was all about the USD again yesterday and once again on the downside: led by the People's Bank of China which set a new high by setting the official fix for the onshore Renminbi Yuan of a midpoint of 6.4760, the offshore market reached 6.4419-a big move and the biggest for 15 years. That set the tone for the AUD to set a new high of 77.42 US Cents. GBP now back to USD 1.3630 and the EUR at USD 1.2330. GBP would have benefitted more had it not been for the increase in UK Covid infections and the market calculating the burden on the UK economy of 6 weeks+ of further LockDown. Gold at $1949
All the invective and the claims and counterclaims behind yesterday's vote boil down to a simple fact: a Democrat win will give the Democrats control of the US Senate since Vice President elect Kamala Harris will cast her vote and the Democrats will have won. Alternatively, a Republican win will give the Republicans control of the US Senate thereby making it very hard for the Democrats to get their policies approved for the next 4 years. The polls closed at 00.00 UK time last night and counting was not permitted to commence until after then. Realistically due to the closeness of the vote, a final conclusive result will not be available until very late today and potentially not for several days. It is difficult to see when taken in the context of the need for a much needed US economic stimulus that a Republican win will benefit the USD.
Good to see that despite everything this great British marque albeit owned by the VW Group,is still enjoying global success with sales in 2020 slightly ahead of those in 2019 with a record 11,206 cars sold. Included in the fine print of those figures is the fact that sales in China are up by 48% prompted in large part by the popularity of the Flying Spur which starts off in the UK at GBP 153K or USD 209K before extras. However in China, depending on the specification that cost rockets to USD 508-702K. So that means that 5,378 new Bentleys were sold in China in 2020 at an average of USD 600K which translates into a gross sales figure of USD 3.23 Billion including tax.
Back in 1973, singer Carly Simon released her album No Secrets with best selling song, You're So Vain as the main track. Much speculation as to whom she was referring to right up until the present day with James Taylor having been ruled out early on, the favourites are sometime partners, Warren Beatty, Mick Jagger, Jeremy Irons, Cat Stevens, Kris Kristofferson, John Travolta and Jack Nicholson…the field is quite wide! Never mind that, the song remains a great addition to any play list:
You walked into the party like you were walking onto a yacht
Your hat strategically dipped below one eye
Your scarf it was apricot
You had one eye in the mirror, as you watched yourself gavotte
And all the girls dreamed that they'd be your partner
They'd be your partner and
You're so vain
You probably think this song is about you
You're so vain (you're so vain)
I bet you think this song is about you
Don't you don't you?
You had me several years ago when I was still quite naive
Well you said that we made such a pretty pair and that you would never leave
But you gave away the things you loved
And one of them was me
I had some dreams they were clouds in my coffee clouds in my coffee and
You're so vain
You probably think this song is about you
You're so vain (you're so vain)
I bet you think this song is about you
Don't you don't you don't you?
Discussion and Analysis by Humphrey Percy, Chairman and Founder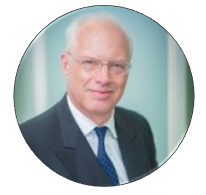 Click Here to Subscribe to the SGM-FX Newsletter