Was it the fact that the national team clawed back to draw with Hungary on Wednesday night that cheered them up? No matter, German business morale rose more than expected in June as companies' assessment of conditions improved and optimism was up according to the Ifo Institute. The Bundesbank is forecasting German growth of 3.7% this year and 5.2% in 2022. This is all feeding through into the retail sector which is showing the largest increase since the Wall came down in 1989. Outgoing Chancellor Angela Merkel is anticipating a strong economic upswing in the German economy.
High Street retail businesses in Europe will be bolstered by news from Poland's Pepco that saw its earnings rise 16.8% on the back of new store openings which offset the impact of pandemic restrictions on store visits. Pepco owns Poundland and Dealz and has 3,200 stores across 16 countries. Recently IPO'd at 40 zlotys, the shares were over 46 zlotys yesterday which values the group at PLN 26.5 billion or USD 6.98 billion.
In 2020 visitor numbers to Las Vegas fell by 50% as casinos were obliged to close for 3 months. This was seen as an opportunity by Malaysian casino operator, Genting which today is opening a huge new resort called Resorts World Las Vegas (note not just a casino). 88 acres of fun with 3,500 hotel rooms managed by Hilton and a 5,000 seat theatre plus one of the largest LED screens in the world on one of the towers, Genting is betting large with what is the largest new property on the Strip for at least 10 years. Previously the site was occupied by the Stardust which was launched in the 1950's by Anthony Cornero, a bootlegger and gambler who upset some powerful competitors who did not take kindly to that, and as a result, his number did indeed come up (permanently) in 1955. Genting and their partners Hilton will be hoping for an equal amount of success without the same outcome.
He Ain't Heavy, He's my Brother
Fans of British band The Hollies from the 1960's will recall this 1969 hit that did very well both in the UK and the USA. Pop anoraks among our readers might just recall that a then little known piano player named Reg accompanied them who in later life as Elton John went on to bigger and greater stardom. Here is the song-one of their very best:
The road is long
With a many a winding turn
That leads us to who knows where
Who knows where
But I'm strong
Strong enough to carry him
He ain't heavy, he's my brother
So on we go
His welfare is of my concern
No burden is he to bear
We'll get there
For I know
He would not encumber me
He ain't heavy, he's my brother
If I'm laden at all
I'm laden with sadness
That everyone's heart
Isn't filled with the gladness
Of love for one another
It's a long, long road
From which there is no…
Have a Great Weekend!
Discussion and Analysis by Humphrey Percy, Chairman and Founder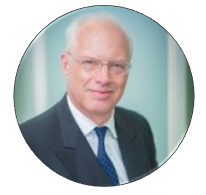 Click Here to Subscribe to the SGM-FX Newsletter