Considering that the Elections are next month on September 26 and represent the changing of a long standing but now old order when Angela Merkel, in power since 2005, stands down, it is surprising that there is not more written about the standing of the various parties and candidates. Let's let SGM-FX put that right: at present, if one believes the opinion polls, Merkel's Conservatives are at 26% with the SPD and the Greens each with 18%. Readers may recall that Annalena Baerbock, co leader of the Greens and their pick for Chancellor was in a commanding position just a few short months ago. What went wrong? There was the matter of her not declaring a Christmas Bonus payment that she was obliged to declare to Parliament which was compounded by some inaccuracies in her CV which recently surfaced. Lastly the Greens have been excluded from the Saarland election due to irregularities in the selection of regional candidates following some local bickering that has cost the Greens dear. But when it comes to the selection of a new Chancellor, the SPD's Olaf Scholz on 27% is miles ahead of Armin Laschet (Merkel's annointed successor) with 14% and Annalena Baerbock languishing on 13%.
The Greens having made a strong showing at the beginning of the year have reverted to their previous bit part role, but as I wrote above, that is according to the opinion polls.
The debate on how to pay junior bankers rumbles on with GS being the latest to award $15,000 extra to make up for those 95 hour weeks and brutal working schedules. Given that there is no suggestion to do what other industries such as truck drivers have done regarding long working hours ie stipulating a maximum number, GS shares are unaffected and not surprisingly are at a 5 year high of $398.86.
It's not ready quite yet, but once tests are completed at Boca Chica, Texas, Elon Musk's rocket, the largest ever standing at 120 metres high and delivering 70 meganewtons of thrust will comprehensively take Musk to the top of the big boys rocket class. To give an idea, this rocket will deliver twice the thrust of Apollo's Saturn V rocket which managed 35 meganewtons. The plan is for Starship to orbit Earth once before ditching part of the rocket near Hawaii and for the rest to land in the Gulf of Mexico. Eventually on future flights Starship is planned to return to Earth and to land on dry land, oh yes and to deliver humans to both the Moon and to Mars. USD firm on all this rocket wizardry at 1.1760 v EUR over the weekend.
Sunbury Jazz and Blues Festival
In a more innocent age, well actually this day in 1967, Jerry Lee Lewis took to the stage but before long, the organisers of the Sunbury Jazz and Blues Festival at Kempton Park Racecourse had to intervene and ask him to stop playing because he had whipped up the audience into such a frenzy that the forerunners of more modern Health and Safety officials were concerned for the continued wellbeing of all present.
Here is where it all started getting fraught with Great Balls of Fire:
You shake my nerves and you rattle my brain
Too much love drives a man insane
You broke my will, but what a thrill
Goodness gracious, great balls of fire
I laughed at love 'cause I thought it was funny
You came along and you moved me honey
I've changed my mind, this love is fine
Goodness gracious, great balls of fire
Kiss me, baby, ooh, feels good
Hold me, baby
Well, I'll still love you like a lover should
You're fine, so kind
Got to tell this world that you're mine, mine, mine, mine
I chew my nails and then I twiddle my thumbs
I'm real nervous, but it sure is fun
Come on, baby, you drive me crazy
Goodness gracious, great balls of fire
Well kiss me, baby, ooh, feels good
Hold me, baby
Well, I'll still love you like a lover should
You're fine, so kind
Got to tell this world that you're mine, mine, mine, mine
Discussion and Analysis by Humphrey Percy, Chairman and Founder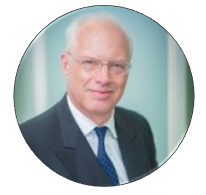 Click Here to Subscribe to the SGM-FX Newsletter