Stock markets globally fell on the news that the Trump-Kim summit at the Hotel Metropole in Hanoi- made famous notably by "Hanoi Jane" Fonda during the Vietnam war in the early 1970's- had produced no outcome other than Trump explaining that the deal on offer from North Korea to decommission some of its nuclear arsenal was not enough to allow him to lift sanctions against them. Also concerns that there is more evidence of  a global economic slowdown sent all indices lower.Oil WTI still strong at $57+. GBP traded in a narrow range against the USD and closed on a new recent high against ZAR. 
China and a Chinese Takeaway from the SGM-FX Political Analysis Team
As China has stepped up from being an assertive regional power to an international superpower, it is struggling to know how to change its diplomatic strategy-nowhere is this more evident than evidenced by its leaders having  difficulty in knowing how to deal with President Trump-they are not alone!
Should China behave aggressively or accommodatingly? Trump is calling China's bluff which raises a whole set of further questions. No doubt too much strategic advantage has been given away to China by the West and President Trump is calling time on that and the huge commercial advantages that have been handed to China on a plate.
Europe has belatedly woken up to that threat. China's timetable is far longer than modern Western politicians are used to: 20-30 years is an accepted Chinese time horizon. The West need to be more alert to the commercial and technology threats and they need to deliver the message backed up by hard evidence that they are on to China's acquisitive strategy and are willing to put a stop to it.
China is still a Communist autocracy and that autocracy over its 1.4 billion citizens is enforced by China using modern technology.
Lastly China is willing to interpret international law as they see fit- ask anyone who has sat in Beijing meeting rooms negotiating commercial deals.
Lastly
TOWIE- The Only Way Is Essex…

For those of you wishing to visit Stornoway, Stobart's Southend Airport is the base for Loganair's new service to Scotland's Western Isles at £98 each way. Phrase books may well be necessary for intrepid visitors from Hornchurch confronted by broad Scots accents…..and vice versa!
Discussion and Analysis by Humphrey Percy, Chairman and Founder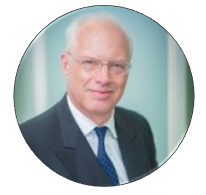 Click Here to Subscribe to the SGM-FX Newsletter