Federal Reserve
A few weeks ago the hawkish anti inflation comments made last night by Chairman Powell would have spooked markets, but in the new year a commitment to fighting inflation and implicitly therefore raising interest rates further for longer has been well received in the markets. Not even JPMorgan's Jamie Dimon calling the top of the rate cycle at 6% could dent that positivity as investors preferred to latch on to Chair Powell saying he wanted to get rates lower…despite him avoiding commenting specifically on interest rate policy but stressing his anti inflation credentials.
EUR/USD 1.0735.
France
Retirement in France is at 62 but President Macron is trying to raise it to 64 or maybe 65 saying that France simply cannot afford to have so many younger workers in comparison to other countries leaving work . The reaction from both the right and the left shows just how unpalatable that is as a prospect in a country where less than 60% of 55-64 year olds are still working. The promise from France's workforce is that Le President faces mobilisation and a return to the kind of Gilets Jaunes demonstrations last seen before Covid.
Bravura Headline UK
Ministers confirmed they will ban single-use plastic cutlery and plates.
Some might ask with justification various iterations of WTF? But as we know the opportunism of burying less than palatable news in a wall of sound(bites) by politicians of all persuasions is hard to resist and the UK Government found it impossible to do so yesterday. Sure to cause headaches at take away outlets, and definitely on one level a right(on) move, when examined it is hard to see how it will be enforced and harder still to see it as a top priority today. Which leaves us with the question of just what in the smorgasbord on offer when it comes to current bad news is the UK Government anxious to distract us from?
On that note : GBP/EUR 1.1350.
Worst traffic cities in the world
Long suffering Londoners who imagined that maybe Mayor Khan's traffic management measures have made things worse need put that fear to rest: they are right. London holds the dubious title of being the worst city in the world for traffic ahead of Chicago, Paris, Boston, Bogota and Palermo. In fact Londoners spend on average 156 hours per annum in traffic versus New Yorkers who spend "just" 117.
Ring of Fire
Billboard launched its first Billboard 100 Chart this day in 1964 and US singer and all round legend Johnny Cash was the first artist to go to Number One with this number:
Love Is A Burning Thing
And It Makes A Fiery Ring
Bound By Wild Desire
I Fell Into A Ring Of Fire
I Fell Into A Burning Ring Of Fire
I Went Down, Down, Down
And The Flames Went Higher
And It Burns, Burns, Burns
The Ring Of Fire
The Ring Of Fire
I Fell Into A Burning Ring Of Fire
I Went Down, Down, Down
And The Flames Went Higher
And It Burns, Burns, Burns
The Ring Of Fire
The Ring Of Fire
The Taste Of Love Is Sweet
When Hearts Like Ours Meet
I Fell For You Like A Child
Oh, But The Fire Went Wild
Discussion and Analysis by Humphrey Percy, Chairman and Founder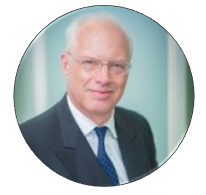 Click Here to Subscribe to the SGM-FX Newsletter