In this case, if you were wondering, these were the words from St Louis Fed President James Bullard calling for the US to raise the Fed Funds rate above 3% by the end of this year. That is much higher than the market consensus of 2.25% to 2.5% never mind the 1.9% officially forecast by….the Federal Reserve. Meanwhile the current expectation is for a 0.5% rise in May from its current level of 0.5%. EUR/USD 1.1020.
With 10 year US Treasury yields at 2.38% and 2 years at 2.16%, the spread differential is a measly 0.22%. This reflects the nub of the Federal Reserve's difficulty: try and choke off inflation being stoked by multiple factors while at the same time not allowing anti inflationary fighting zeal to cause a recession.
Welcome news that the prices at the pumps have at last seen a slight decrease in the past days. A first year economics student could have predicted that once everyone has filled up which drives up the price further(Demand) from the norm of approximately half full, there is a drop in demand which means that forecourts have more stocks than envisaged which is then further exacerbated by tanker drivers being unable to unload (Supply). However today is the UK Chancellor's Spring Statement at 1230 GMT so the added specter of Fuel Tax can be added to this equation. Will Rishi Sunak really act to ease the consumers' challenges of higher energy bills, inflation and rising interest rates? GBP/USD 1.3250 and GBP/EUR 1.2020.
Well they soon will if they do not already: 2021 may well be a year that we would all rather forget but Chile's wine growers certainly feel differently. For Chilean white wine producers 2021 was the best year for a decade whether for Chardonnay, Sauvignon Blanc or the Rhone varietals as all are top notch. With USD/CLP at 797 while less than 10% off the low point those white wines represent excellent value with the Chilean Peso at this level.
Don't Let the Sun Go Down on Me
This day in 1974 Elton John and George Michael duetted Elton John's and Bernie Taupin's song at Wembley Arena-here it is:
i can't light no more of your darkness
All my pictures seem to fade to black and white
I'm growing tired and time stands still before me
Frozen here on the ladder of my life
It's much too late to save myself from falling
I took a chance and changed your way of life
But you misread my meaning when i met you
Closed the door and left me blinded by the light
Don't let the sun go down on me
Although i search myself, it's always someone else i see
I'd just allow a fragment of your life to wander free
But losing everything is like the sun going down on me
Discussion and Analysis by Humphrey Percy, Chairman and Founder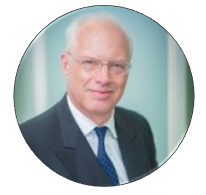 Click Here to Subscribe to the SGM-FX Newsletter