One of the architects of the modern money and FX markets both in London and worldwide, Derek Tullett founder of Tullett and Tokyo passed away on Sunday at the age of 87. A hugely capable broker who was renowned for his machine gun spoken delivery of forward Cable pricing at the outset of my career, and, despite the fact that I was his client, I was warned never to ask him to repeat the prices. My solution was to ask one of his less fierce competitors, invariably Marshall Woellworth known as Woollies for a "run through", note their prices which were delivered at a clip but not at machine gun speed, and then ask Derek for his pricing which meant I only had to annotate rather than write them out in full. We stayed friends for nearly 50 years.
Traditionally held in Davos, one of the greatest of the world's ski resorts, this year once again it has been postponed at least until mid-2022. Each year a substantial economic report is published in advance of the meeting and it is fair to say that this year's is at best downbeat. In summary: global recovery: gloomy prospects; world outlook: only 15% of respondents optimistic; climate change: key danger; social cohesion breakdowns, livelihood crises, cyber security risks, space competition, migration pressures and mental health deterioration all in prospect. Oh yes and for good measure: more extreme weather due to climate change. Even cynics of the WEF value proposition like me just wish that the Forum soon gets back to meeting in person, as maybe, just maybe, all that rubber chicken will cheer them up.
With US WTI trading at $79.36 on tight supply extending the rises in December, despite Libyan oil output rising, US crude inventories due to fall for the 7th week in a row and more optimistic forecasts of the Covid variant impact, it is difficult to see oil prices falling much. Plus a weaker USD will also bolster prices which will offset the agreed increases in wider OPEC+ output which were telegraphed at the end of last year.
Whatever. But in the absence of a pop music anniversary of note, it is on this day (perhaps) appropriate to pay tribute to globally popular ginger singer Ed Sheeran-net worth $200 million if you are interested- and his song, Thinking Out Loud:
When your legs don't work like they used to before
And I can't sweep you off of your feet
Will your mouth still remember the taste of my love
Will your eyes still smile from your cheeks
And darling I will be loving you 'til we're 70
And baby my heart could still fall as hard at 23
And I'm thinking 'bout how people fall in love in mysterious ways
Maybe just the touch of a hand
Oh me I fall in love with you every single day
And I just wanna tell you I am
So honey now
Take me into your loving arms
Kiss me under the light of a thousand stars
Place your head on my beating heart
I'm thinking out loud
Maybe we found love right where we are
When my hair's all but gone and my memory fades
And the crowds don't remember my name
When my hands don't play the strings the same way, mm
I know you will still love me the same
'Cause honey your soul can never grow old, it's evergreen
Baby your smile's forever in my mind and memory
I'm thinking 'bout how people fall in love in mysterious ways
Maybe it's all part of a plan
I'll just keep on making the same mistakes
Hoping that you'll understand
But baby now
Take me into your loving arms
Kiss me under the light of a thousand stars
Place your head on my beating heart
I'm thinking out loud
That maybe we found love right where we are, oh
Discussion and Analysis by Humphrey Percy, Chairman and Founder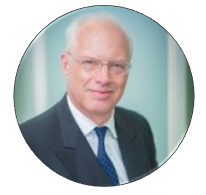 Click Here to Subscribe to the SGM-FX Newsletter