Oil promptly lurched upwards on the back of yesterday's developments in Ukraine with WTI at $94.13. Wholesale gas prices also jumped with April gas deliveries up 9% on the back of Chancellor Scholz blocking the certification of Nordstream 2 the new gas pipeline connecting Russia with Europe. Gold stands at $1,895. US 10 Year Treasury 1.94%. EUR/USD 1.1340. GBP steady with GBP/USD 1.3550 and GBP/EUR 1.1945. Rouble down 3.5% v USD-but increasingly hard to transact any Russian business with 5 Russian banks sanctioned yesterday.
Anti vaccine mandate protesters outside the NZ Parliament have not been neutralised with loud Barry Manilow nor James Blunt music; instead they have dug a vegetable garden, erected showers and set up a day care tent. In short they are there to stay. Looking at NZD, it is clear that the effects of zero tourism and stringent lock down rules over the past year are not just affecting PM Jacinda Ardern's ratings but also the currency. GBP/NZD 2.01.
The futuristic eco city planned and already begun in Saudi Arabia at 26,000 sq kms is larger than either Israel or Kuwait and will operate outside Saudi Arabia with its own autonomous legal system. Glow in the dark beaches, billions of tress planted in what is now desert, a fake moon, levitating trains and a 100 mile long city are all planned but at present construction is limited to a golf course, some accommodation for construction workers and a couple of football fields for them to unwind on. While cynics find it easy to poke fun at the sheer ambition of Neom, the determination and capital of the ruling KSA regime should not be under estimated even if it may be some time before Brits swap Benidorm for Neom.
Somewhat improbably Engelbert Humperdinck prevented the Beatles from notching up their 12th number 1 hit with Penny Lane this day in 1967 when he narrowly beat them into pole position in the charts with his song, Release Me. Heroically his wife stuck by him for 57 years despite this song as well as his predilection for girlfriends, and before she died in 2021 claimed that she could wallpaper her bedroom with the number of paternity suits served on Engelbert during the course of their marriage. Here is Release Me:
Please release me, let me go
For I don't love you anymore
To waste our lives would be a sin
Release me and let me love again
I have found a new love, dear
And I will always want her near
Her lips are warm while yours are cold
Release me, darling, let me go
For I don't love you anymore
(To waste my life would be a sin)
So release me and let me love again
Please release me, can't you see
You'd be a fool to cling to me
To live our lives would bring us pain
So release me and let me love again
(Let me love, let me go)
Discussion and Analysis by Humphrey Percy, Chairman and Founder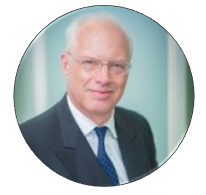 Click Here to Subscribe to the SGM-FX Newsletter