Australia: A window on the future of print
Newscorp the owner of print and on line publications across the world has called time on more than 100 local and regional printed papers in Australia. All 110 will from now on only be available on line. This is part of a widespread review of the Newscorp business model. The Murdoch family have long proved themselves adept at reading market trends and this is an example of gaining first mover advantage as for sure others will follow suit.
No not a contradiction in terms but all true: the Swiss hills were alive with the sound of sex workers preparing for a return to work yesterday afternoon. However wrestling, judo and boxing as well as nightclubs which all involve "close and sustained physical contact" are still not permitted. Kind of begs another question about those Swiss erotic services, but that's not for here. Swiss Franc CHF slightly limper versus USD at 0.97.
"Not many people know that"…with thanks to Michael Caine (87 and going strong if you didn't know that ) but in this case it's to do with saunas. Estonia not only has the climate but also the expertise when it comes to building and selling saunas for peoples' back gardens. Since March the industry has started sizzling as sales have eclipsed the whole of the previous full year. Seasoned SGM-FX sauna aficionado Charles puts this down to lockdown rather than the wisdom of President Alexander Lubashenko from neighbouring Belarus; some readers may recall that it was Lubashenko who opined in April that 3 things would cure Covid: vodka, tractors and….saunas!
Have a very good and enjoyable weekend!
Discussion and Analysis by Humphrey Percy, Chairman and Founder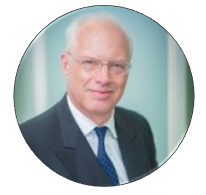 Click Here to Subscribe to the SGM-FX Newsletter