It sounds dry stuff at first glance but on closer study smacks of chicanery or at the very least political opportunism. But with the US Department of Justice filing an anti trust case against Alphabet's Google two weeks before the US Election in which one of the candidates has been outspoken on holding Big Tech to account, the timing is at the very least noteworthy. If you are wondering why and what, the answers are as follows: Google commands a position in which 90% of all on line searches and 95% of all mobile phone searches are made on the Google platform. As for the what, nothing is being ruled out on this one including the enforced break up of Google. Now THAT would be something. Google shares are at $1535 against a 52 week high of $1733 and a low of $1013. And the market cap? USD 1.039 Trillion-so, so far the market is sanguine on this DOJ challenge.
Markets are gradually beginning to enter the stage of acceptance that a US economic stimulus is on hold until after the election. That weighed on the USD and it duly slipped for the second day in a row with the EUR back over USD 1.18 today. GBP appreciated negligibly versus USD as the position on Brexit negotiation is unchanged with neither party willing to engage. Meanwhile on the other side of the world the AUD dropped 0.53% on expectations of forthcoming monetary easing by the Reserve Bank of Australia.
The assumption is that pop musical tastes in the USA and the UK are broadly similar, but this is not necessarily the case. Going back to this day in 1967, Lulu who as one of Scotland's top international stars won Eurovision with Boom Bang a Bang, starred in the newly released film To Sir With Love in which she also sang the title song. That song went straight to Number 1 in the US Billboard chart where it stayed for 5 weeks and sold 1 million records. And in the UK, Lulu's home market? The song did not even chart!
Maybe these lyrics explain it:
Those schoolgirl days of telling tales and biting nails are gone
But in my mind I know they will still live on and on
But how do you thank someone who has taken you from crayons to perfume?
It isn't easy, but I'll try
If you wanted the sky I would write across the sky in letters
That would soar a thousand feet high 'To Sir, With Love'
The time has come for closing books and long last looks must end
And as I leave I know that I am leaving my best friend
A friend who taught me…
Boom Bang a Bang definitely a step up… and it sold more than 5 million records worldwide!
Come closer, come closer and listen
The beat of my heart keeps on missing
I notice it most when we're kissing
Come closer and love me tonight
That's right
Come closer and cuddle me tight
My heart goes
Boom bang-a-bang, boom bang-a-bang
When you are near
Boom bang-a-bang, boom bang-a-bang
Loud in my ear
Pounding away, pounding away
Won't you be mine?
Boom bang-a-bang-bang all the time
Discussion and Analysis by Humphrey Percy, Chairman and Founder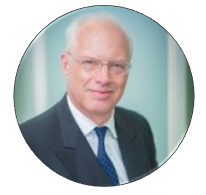 Click Here to Subscribe to the SGM-FX Newsletter